GUSTAV, THE FOREST KEEPER
A YOUNG HERO GUARDS HIS FOREST
STORY
Gustav is a son of one of the great forest keepers, Godfreid. Gustav admires his father and, to be a great forest keeper, he leaves his father'sforest for the Gavot Wald. Gustav, the protagonist, lives with a lively, talkative, and orphaned bee, Rita and works to help unique residents and overcome challenges like wacky, goofy crows (Kamil, Casper, and Karlsten) and a clever, antagonistic caterpillar named Otto. Through his every day challenges, Gustav grows into the great forest keeper he was meant to be. This show promotes positive attitudes while delighting with hilarious conversations among forest inhabitants and cartoonish comedic elements.
TITLE
GUSTAV, THE FOREST KEEPER
TARGET
Kids aged 6 to 8
FORMAT
52 Episodes × 11mins
(To be determined)
GENRE
Fantasy, Comedy
STYLE
Cut-out Animation, Harmony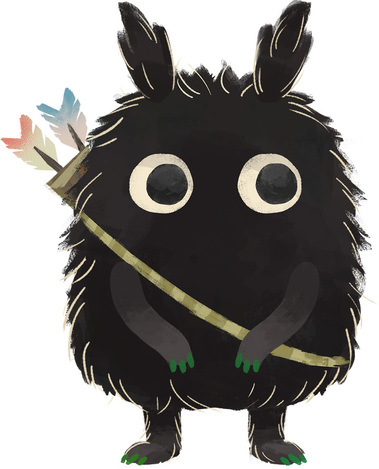 Gustav
Gustav, the forest keeper, is an imaginary creature.
An adult forest keeper can be as big as ten meters, but Gustav is still a child, so he is only about ten centimeters tall.
Gustav has no feelings of anger or hatred towards anyone. He is always thinking about how to help his forest residents, but being a quiet creature, he doesn't talk about it much. He admires his father who helps his father's forest residents, but he doesn't have any magic power like his father. As Gustav goes through various challenges in his forest, he learns many things and eventually solves problems with his childish ideas.
Rita
Rita is vivid and talkative. While she was away from her beehive, a bear attacked it and she was left alone as the other bees flew away, leaving her an orphaned bee. Gustav saved her when a crow attacked her and since then Rita and Gustav have become good friends. Now they live together at Gustav's home. Rita is a couple of years older than Gustav and she guides Gustav whenever he makes hasty decisions. Rita is marvelously strong. She carries Gustav and other heavy objects quite easily.
Rita loves honey. Whenever she smells honey, she forgets everything else, makes a beeline for honey, and eats all of it at once. After eating honey, her skin becomes smooth and shiny.
STATUS
AVAILABLE:  Show Bible and Pilot Script
AWARD
2020 Tokyo Animation Pitch Grand Prix
SCRIPT REGISTRY
WRITERS GUILD of AMERICA WEST: 2137305
WRITERS GUILD of AMERICA EAST: 1348718